Artisan
When brightness, excellent print surface, and on-press performance are essential — and they always are — the Artisan SCA++ paper is ideal. Comparable in quality and runnability to a lightweight coated groundwood #5 sheet, Artisan is available in a variety of basis weights in both offset and rotogravure.
This paper is great for magazines and catalogs, retail inserts, or direct mail and competes with coated groundwood grades on cost, brightness and gloss.
Artisan is a cost-effective alternative to coated groundwood grades.

The smooth surface and solid sheet construction show a "glossier" surface, similar to coated groundwood sheets.

It does not use calcium carbonate found in most coated papers. Calcium carbonate can cause premature pilling and may result in fewer blanket washes and improved runnability.

Thanks to the superior surface, printers may be able to use less heat through the driers. This means the sheet is less likely to show fluting.

Our excellent roll build allows sheets to travel through the press without continuous register or compensatory movement.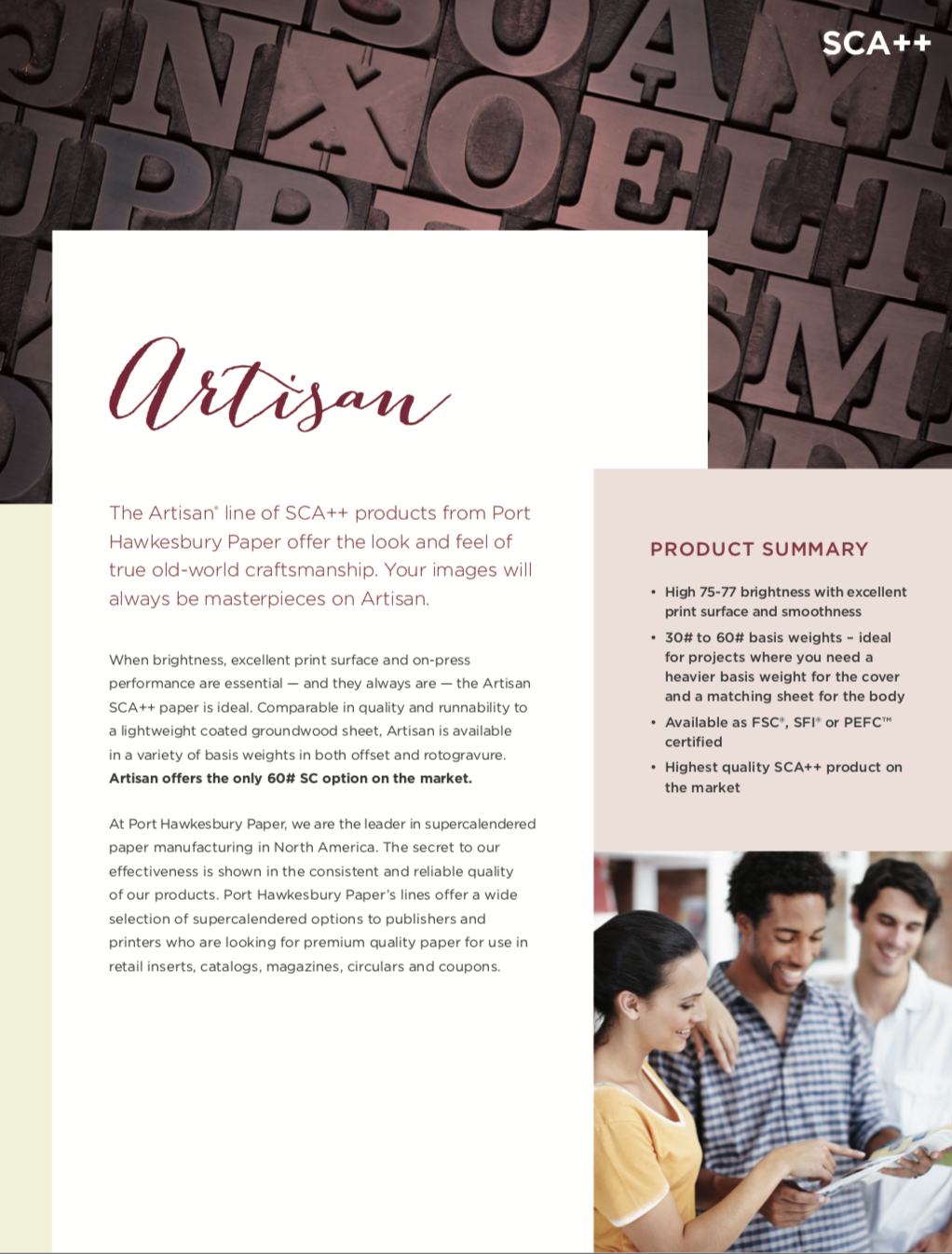 Request a sample at: customerservice@porthawkesburypaper.com