The Value of Paper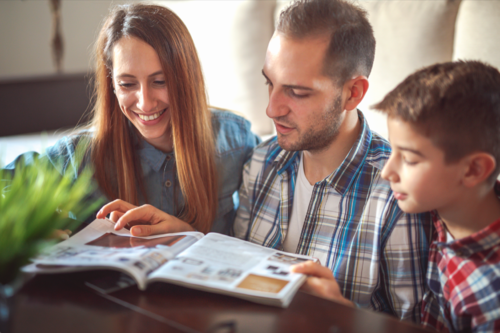 From the environment to education to the economy, the value of paper just can't be beat.
From the personal to the professional, there are so many reasons paper remains an essential part of our everyday lives. But the value of paper runs much deeper than a handmade valentine, or a daily cup of coffee over the morning news. Paper gives us a way of communicating with friends, colleagues and customers that is environmentally responsible, tactile and engaging, and highly effective for marketing.
Paper is a renewable and responsible resource.
Canada is a world leader in paper and cardboard recycling, as well as forest management.
In 2018, at least 427 million seedlings were planted on 350,000 hectares of provincial forest lands in Canada. At the end of 2019, Canada had over 168 million hectares of independently certified forest land. Nearly half of Canada's forests are certified, and 37% of all certified forests worldwide are in Canada -the largest area of any country. Recently, forestry certification standards became even more rigorous nationwide.
The area of forest harvested each year is less than half of one percent of Canada's 347 million hectares of forest land, and more than 200 million hectares are managed with a management plan of 10 years or longer. This is an increase of 8% since 1990. The development of a plan follows a strict process with input from industry, government, First Nations, the public and other stakeholders.
Forests are sustainably managed in Canada for people, too. In 2019, the forest sector provided 205,000 jobs for Canadians, including about 12,000 jobs for indigenous people, and was the primary source of economic well-being for 300 Canadian communities.

Paper is a touching experience -- and could improve brainpower.
Even during a pandemic where digital learning and engagement skyrocketed, studies continue to show that using paper increases retention and academic success -- plus, people just love it.
A study of Japanese university students and recent graduates has revealed that writing on physical paper can lead to more brain activity when remembering the information an hour later. Researchers say that the unique, complex, spatial and tactile information associated with writing by hand on physical paper is likely what leads to improved memory.
Students do better on paper standardized tests over online tests -- much better, with vulnerable students being hit the hardest by forced online testing.
And research aside, preference for paper prevails with 62% of 16- to 24-year-olds and 74% of 18- to 29-year-olds preferring print books to e-books. Interestingly, only 4% of children's fiction was published in digital formats in the past year.
Paper is prized in the marketing mix
Companies who use paper in their multi-channel marketing see their customers buy more -- and more often.
As the leader in supercalendered paper manufacturing in North America, Port Hawkesbury is privileged to be in paper. Contact us today to learn more about the value of paper, our commitment to sustainable forestry or to place an order.